There is change in the air here at Rutgers. Spring is here, and everything is lovely. The Coats have been but away. Everybody is proudly showing off their pride by wearing the red Rutgers T-shirts and sweaters. But there is something that Most Rutgers students do not know. The shirts they are wearing were made in a Sweat shops. That is right Rutgers apparels are made in a sweat shop. The Oxfam student group on Campus petitioned against this issue. The Oxfam student group is made up of hard working ambitious youth who will not take no for an answer. They worked hard with the student body to bring awareness to the issue. They also went to the university's administration to voice their opinion on the Rutgers' apparels being made by sweatshops.
www.viewimages.com
The Campus newspaper The Daily Targum broke out the news that the University's apparels will be 100% sweatshop free in the next few years. That is because the process will be gradual. But for the Oxfam students that is a step in the right direction. They feel that they have made a tremendous accomplishment and make Rutgers University the 44th university to stand against the inhuman conditions in the Sweatshops.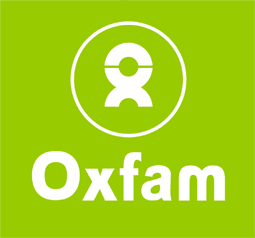 Parisa Kharazi, the president of the Oxfam chapter explained "We're a humanitarian group. We fight for human rights and [sweatshops are] a human rights violation." She went on to say "We gave a letter to President McCormick and on it, it said, 'Will you show support for sweatshop workers this Valentine's Day?" Then every Wednesday a group of students went again with the same letter to the President to illustrate their determination. "I think if we really want something to happen, it's important to be persistent and to push to reach our goal," Parisa Kharazi said.
Eventually the President of the university said to Parisa "You and your fellow students have my admiration and my thanks for your efforts to promote worker rights and fair labor standards." A meeting was set with Assistant Director of Trademark Licensing Marybeth Schmutz and Assistant Vice President of Student Affairs Delia Pitts and the Oxfam Students. According to The Daily Targum article, "I guess the DSP was a little bit off our radar," Schmutz said. "To be honest, it sometimes takes students to step up and say, 'You need to be paying attention to this,' and we did."
Schmutz said, "When a school signs on to the DSP, there is a six-month grace period…In the first year, 25 percent of the apparel has to be from factories under the DSP conditions. The second year is 50 percent and the third is 75 percent." "It's a gradual process but Rutgers signing onto this agreement is just one step further to making our campus sweatshop free," Parisa Kharazi said.
A victory email was sent to all Oxfam Students to break the good news. I was indeed a glorious day when the President McCormick sent an email to Parisa Kharazi, informing her that he signed the agreement.
As you can see student groups can create change on step at a time. Parisa said, "And I think it's a great way for students to know that if they believe strongly in something, it's possible for it to be done. If you really believe in something, it can be possible as long as you never give up." So, if you have a cause, come up with a plan, get organized, work with the people in your group, be persistent, and then you will go far.
Tags: Oxfam, parisa, rutgers, student group, sweat shop, trademarks